Miniature Day (3/2) "ミニの日"
I have never heard of "miniature day" begore. Apparently, today is the day.
In Japanese, 32 can be read as "mi ni" (miniature). This day is not a national holiday, but BMV enacts this day as "Mini day" by playing upon the words of 3/2 for their product "MINI".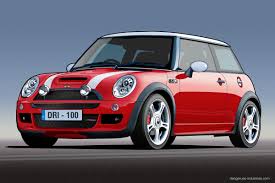 This day is enacted to love miniatures and small things.
I need to celebrate this day.
Let's build a miniature Gundam.
νGundam in my favourite gundam movie "Char's counterattack".
アマゾンのサーバでエラーが起こっているかもしれません。
一度ページを再読み込みしてみてください。
What else? When I was a kid, I was enthusiastic about "Mini 4WD" (ミニ四駆 /mini yonku/).
These were very popular in Japan in 1990th.
Yes, I love "mini" stuffs. I am not sure that Japanese people like "mini" stuff in general, but I believe that Japanese people are good at minimizing things that are out there such as music players.
There are amazing Japanese miniature art.
and lastly, Youtube video for "miniature calendar project". They raised $10,000 on Japanese crowd funding site (campfire).
Happy miniature day!!